England supremo Gareth Southgate has stopped checking in with Tottenham's one time star man Dele Alli, as the 23-year-old still isn't any closer to being reliable enough for an international call up.
The Sun are carrying the quotes that Dele Alli would have possibly wished to keep out of the public domain.
A fall from grace is tough enough, without having it spelled out in public.
Mauricio Pochettino told The Guardian last week that the 'devil will return', but it seems difficult to a precise ETA.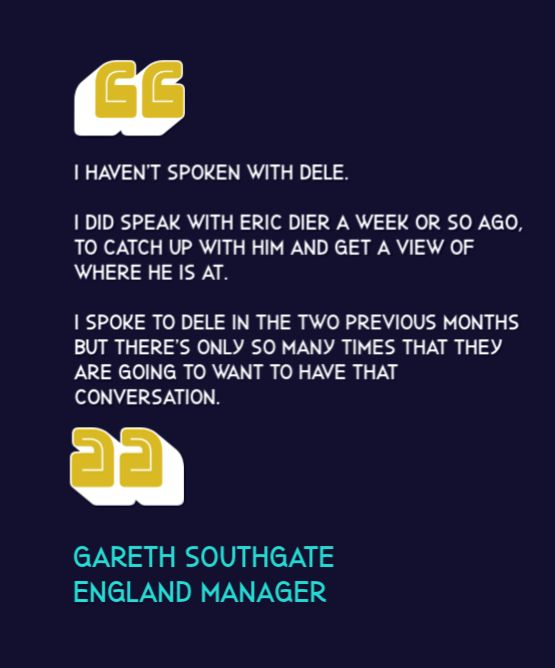 It would be unkind to ignore the fact that Dele Alli's injuries have plagued him over the last year, with 3 separate incidents involving pulled hamstrings.

What everyone needs to see from Alli is a concerted effort to be as good as he can be – on the pitch.
Off-field activities have gradually irritated many, and Sky Sports pundit Roy Keane warned the boy that if he didn't do something about his career trajectory, Dele may never play for England again.