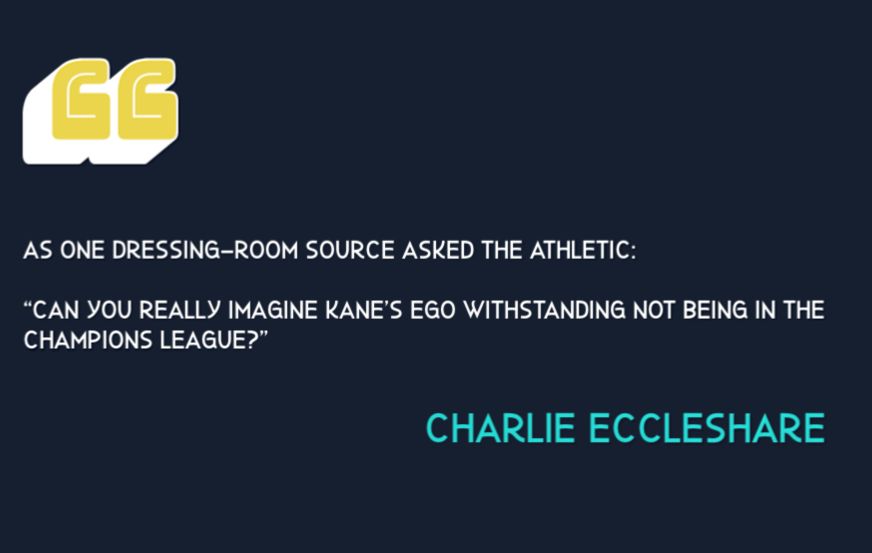 That recent Harry Kane interview with Jamie Redknapp has caused no end of turmoil amongst fans. Any fan feigning complete shock is probably fibbing, but the fall out has been considerable, nevertheless.
Now to make matters worse – or clearer depending on your point of view – The Athletic is carrying a source from the Tottenham Hotspur locker room that suggests that Kane has already begun preparing his exit strategy.
Levy's opening public relations gambit was to announce the new stadium as the place to watch Champions League football. However, at this stage, ENIC would require the current season to be declared null and void, in order to re-enter Europe's most prestigious club competition.
Harry Kane has given Spurs endless chances to be the vehicle that drives him to the top of his profession and given that the England captain will celebrate his 27th birthday in July, the boy's footballing biological clock is ticking.
ENIC and the boy Levy are running out of time.