Tottenham's double-winning team from the early 1960s has been ranked the joint-eighth best English club side of all time in a study by Sky Sports.
Gary Neville and Jamie Carragher tried to thrash out this timeless argument on yesterday's Monday Night Football, devising their own points system to try to get to the bottom of a question which has fueled pub talk for decades.
This is the points system that the leading Sky pundits came up with to try to separate 12 of the teams who have topped English football since the 1950s.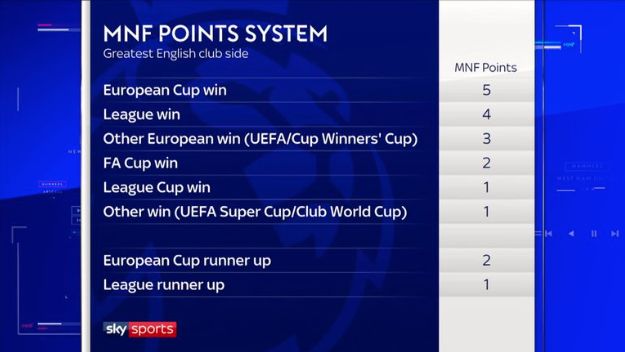 Bill Nicholson's team from 1960 to 1963 accumulated 12 points, propped up by the League and FA Cup double-winning team of 1960-61 which featured the likes of Danny Blanchflower, Cliff Jones, Dave Mckay and Bobby Smith.
All-time record goalscorer Jimmy Greaves then arrived to help deliver another FA Cup triumph and European glory over the next two seasons.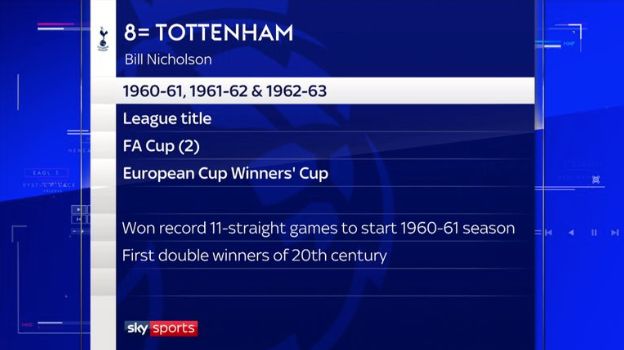 Liverpool and Manchester United dominated the top five, with the Reds' all-conquering team from the late 1970s being crowned the best English club side ever, marginally ahead of Sir Alex Ferguson's 2006-2008 generation.
While Billy Nic's Super Spurs did not have the trophy haul to rival those teams, I'd argue that the style behind the success, and how originative that was at the time, would warrant them a slightly higher spot on the below rankings, if some context were allowed to supplement the basic numbers.