This is a dawn view of the Apex site at Seven Sisters in Tottenham, North London, which is a corporate private rent development by Grainger plc.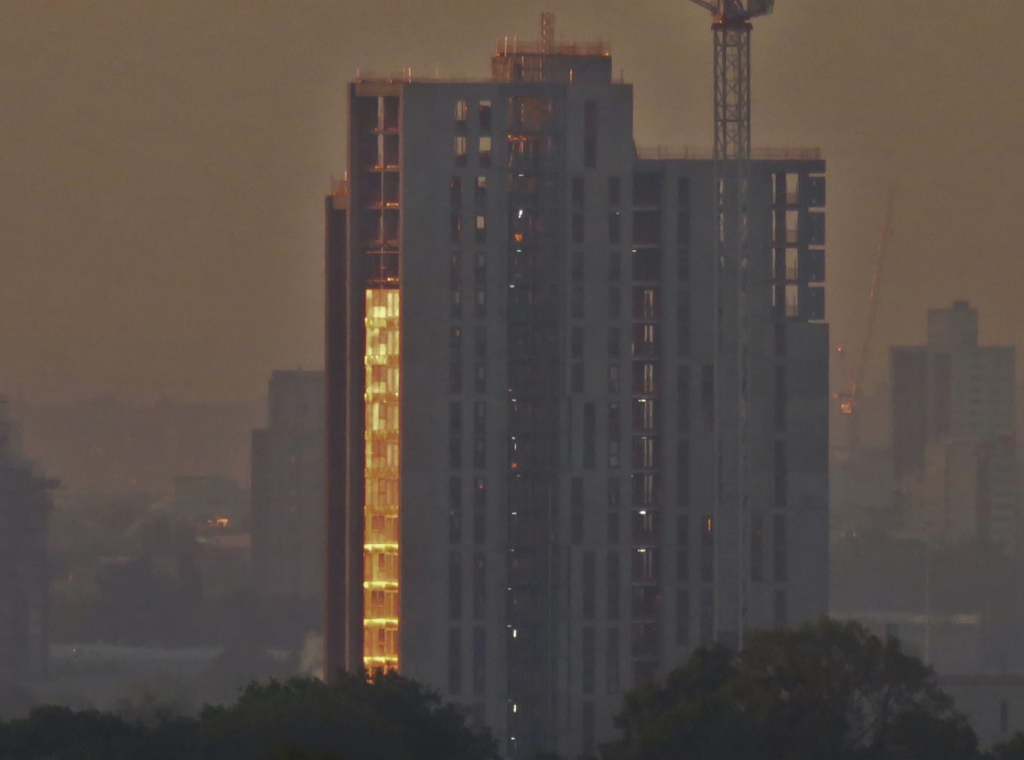 Corporate private rent (also known as Build to Rent, or BTR) is a gentrification product which offers NO security to its tenants. 
There are thousands of homes like these being built around London.
This is housing explicitly for the benefit of the corporate landlord, and not of the tenants.
Because Housing Benefit or Universal Credit would never meet the very high full rent and service charges, any prolonged sickness or unemployment by the tenant would inevitably lead to eviction.
There is no provision for retirement, which would also inevitably lead to eviction.
It would be Cheerio and goodbye to the paying tenants who happen to reach retirement age.
The British Property Federation have very effectively lobbied both the Conservatives and the Labour Party, to gain impressive policy support for this kind of housing.
What a future.
What a regeneration!
This is why there is an ongoing revolt around housing policy in London.
The only question is, who will address these issues?
Haringey Defend Council Housing – Monthly Meetings
6.30pm on the Second Thursday of each month, St John Vianney RC Church Hall,
386 West Green Road N15 3QL (Room 3 – upstairs), Access is from Vincent Road.
Dates of forthcoming meetings: 13 June, 11 July, 8 August, 12 September.
Nearest tube: Turnpike Lane. Buses: 41, 67 and 230.  All are welcome.