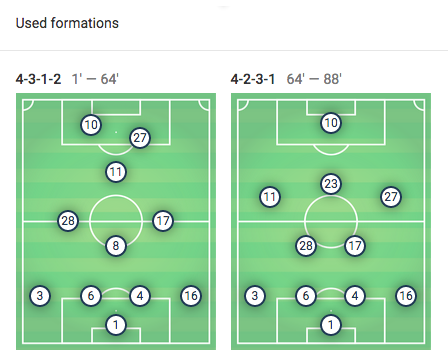 Maurico Pochettino may be a wonderful magician, but so was Tommy Cooper.
Had Cooper not been as skilled, then the havoc of his tricks wouldn't have worked.
Poch doesn't intentionally incorporate havoc, but he does court enormous frustration with his rigid belief in team systems that patently aren't working.
In fact, it's a curiosity of Poch's pre game management that he so frequently picks a layout that doesn't suit Tottenham, let alone the opposition of the day.
Harry Winks ? pic.twitter.com/SZCf10B1Lk

— Ericky Maier (@erickymaier) August 10, 2019
Harry Winks had a great game. A 96.9% completed pass percentage tells you bundles. Winks fluffed just 3 passes all game, dominating our attacking third.
Yet having the dynamic Englishman didn't click when it came transitioning into attack, and as per above, he passed in those areas with aplomb.
NDombele and Sissoko were far more effective operating in a deeper roles, and understanding the specific role of players that Mauricio will need to become far more accomplished in.
Yesterday's line up looked like a punt. How considered a punt is largely for the birds, because it didn't work.
Must do better.