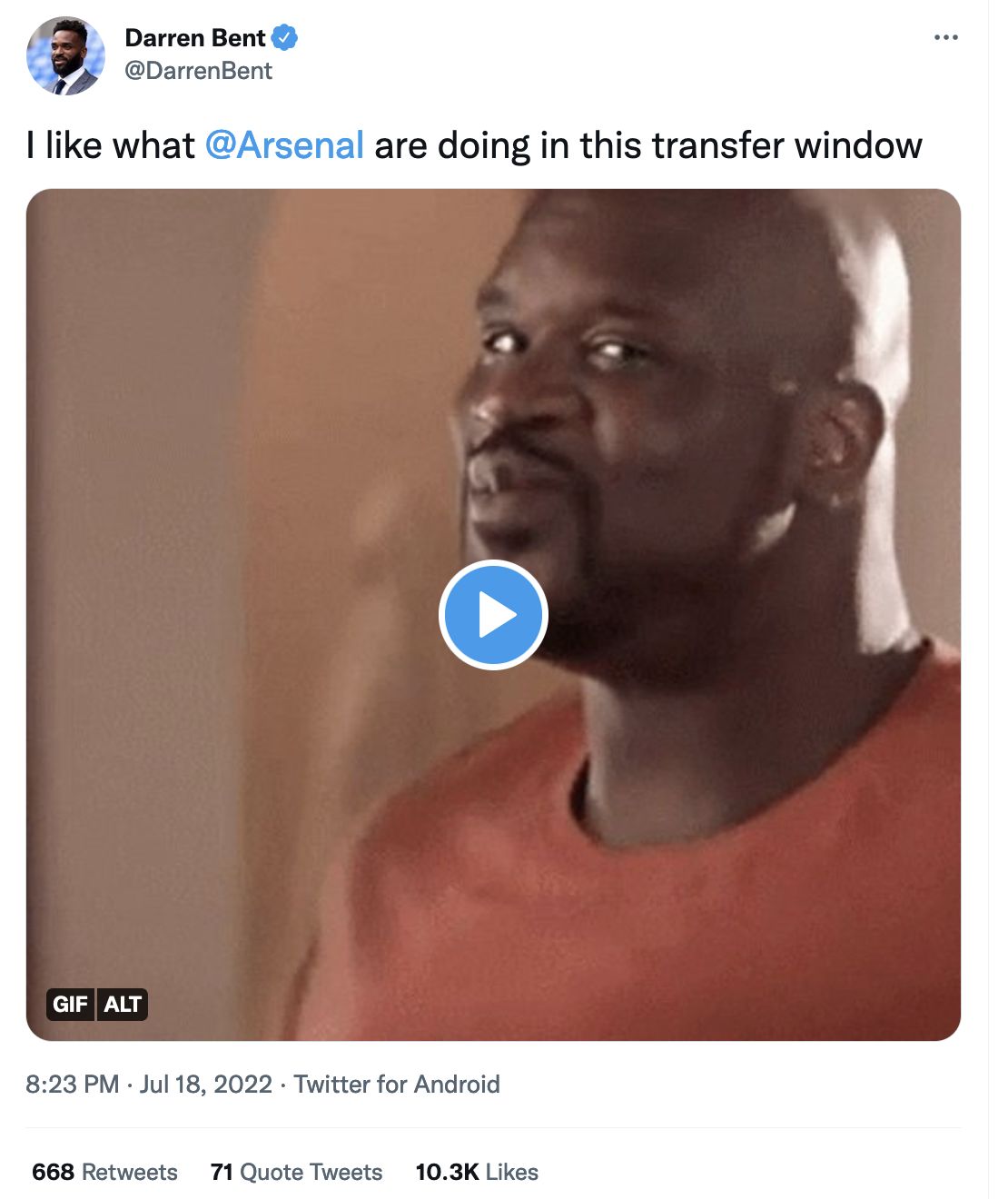 Former Spurs man Darren Bent has rather comically crossed a line with Tottenham supporters with a Tweet mocking fan reaction to our transfer business.
I'm no fan of Bent's punditry, he lacks the fundamental authority that other faces in the industry bring to bear, such as Graeme Souness, to name but one. The now retired striker is entitled to his views on Arsenal's transfer activity, but to snap at a Spurs fan on social media in the manner that he did, may not have been such a wise move.
The signing of Ivan Perišić would have been an inspired move by any Premier League side. The Croatian might well be 33, but he still displays Cristian Ronaldo levels of fitness and is still involved in games for this national side. Fraser Forster is possibly the shrewdest goalkeeping addition Spurs have made since Hugo Lloris.
'You threw an open-top parade' comment won't do him many favours when asked to discuss Tottenham on talkSPORT, in the future…