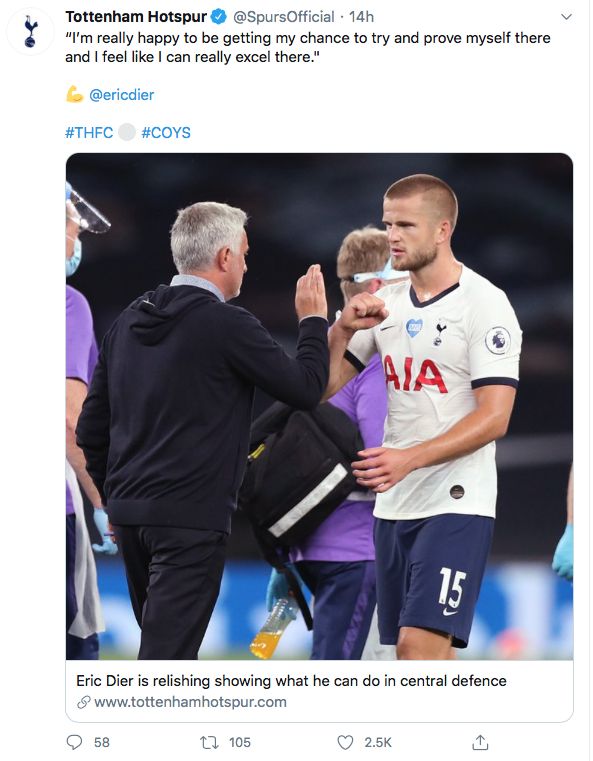 In the post-COVID-19 environment the realistic chances of Tottenham making ant blockbuster signings are virtually zero. Daniel Levy recently took advantage of the extremely tempting low interest rates that the Bank of England was offering elite businesses, that money was not for transfer activity!
So what would be really helpful, is if certain Spurs' squad players were able to do their business – or get off the pot. Under Mauricio Pochettino it emerged that we had a good number of 'versatile' players, which always sent a shiver down my spine as I prefer specialists
Eric Dier has been reinvented as a central defender by Jose Mourinho, and his performances against Manchester United and West Ham United were both stand out gigs, and we will cover them in detail a little later on today.
Based upon these two games, the versatility of Dier appears to have thankfully settled, and he is very much doing the business.
All we need now is for Mourinho to achieve the same metamorphosis with Dele Alli, whose specialism is inconsistency.