Hold tight folks, this looks like a Spurs transfer with some actual substance to it! Football Italia carries the quotes which confirm Tottenham has made contact with the Serie A star. Clearly this is a better than good garden variety 'come and get me plea', the question is, ought Spurs go and get him?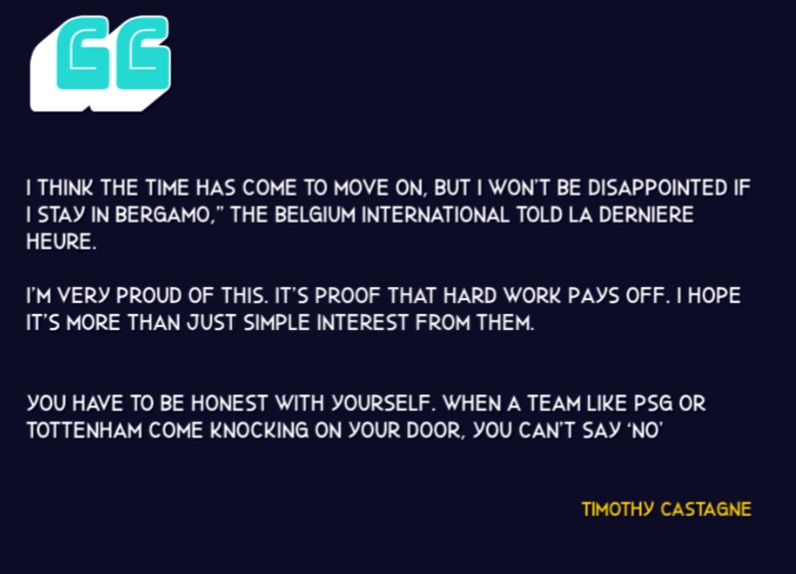 At first glance, the WhoScored? comparison analysis looks like Aurier is the superior player. However, above the bottom line, there's a passing accuracy of 84.6%, from nearly half as many games played. And this is precisely where our current tight-back delivers some of his most mindless errors.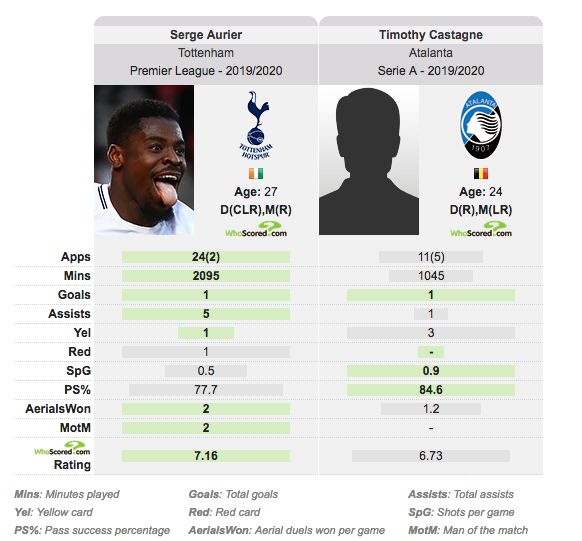 The issues with Aurier aren't going to miraculously go away, or be gradually coached out of him by Jose Mourinho, frequently in life, when things have become broken, they are beyond repair. One has to accept a situation and move on.
Obviously, in the current climate, any deal for Castagne will require the sale of Aurier, which despite his shortcomings, ought not to be impossible. After all, Manchester City bought Bonzo!
MORE #BLM Just went full on Anti-Semitic, that's gotta sting for Levy