In recent weeks and days, the names of two possible attacking targets have been heavily linked with interest from Tottenham Hotspur.
Only this morning the Daily Mail ran with an "only 11 Days" to get a deal done for AC Milan's Krzysztof Piatek.
PSG's Edinson Cavani has been mooted with a move to any number of top flight sides, including Spurs.
Just as transfer inertia was threatening to kick in, L'Equipe are now listing Piatek as a possible replacement for Cavani. Which is certainly one way of spinning transfer gossip into a different direction.
Tottenham fans who, like me view Cavani as a potentially very expensive and frankly, a quite elderly option, may draw some succour from the French outlet's poll within the article. Piatek isn't a runaway fan favourite at least.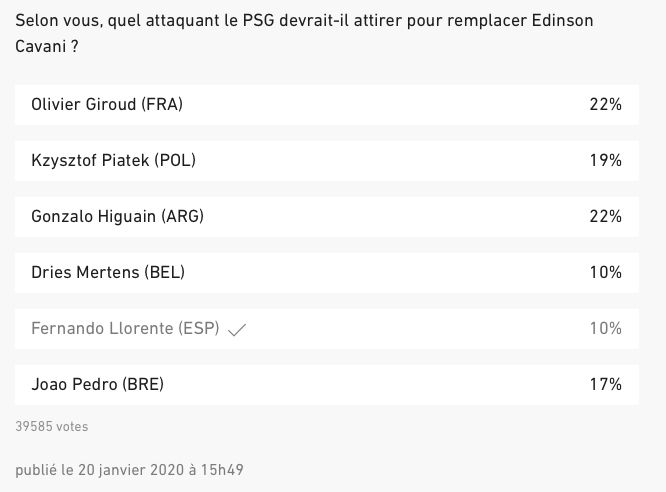 The most plausible options to replace Edinson for Paris St Germain are listed, and although there's not much in it, after nigh on 35,000 respondents.
The idea that suddenly, one Spurs target could be wiped out, by replacing another Spurs target, had yet to be considered, to the best of my knowledge. Either way, it doesn't aid our cause.
That said, L'Equipe do add that Leonardo Araújo, the French side's Sporting Director has good connections at Milan – which would make sense as he used to play for them…
MORE Gedson Fernandes' Best Debut Moments
MORE Football Bribes Gang Walk Free