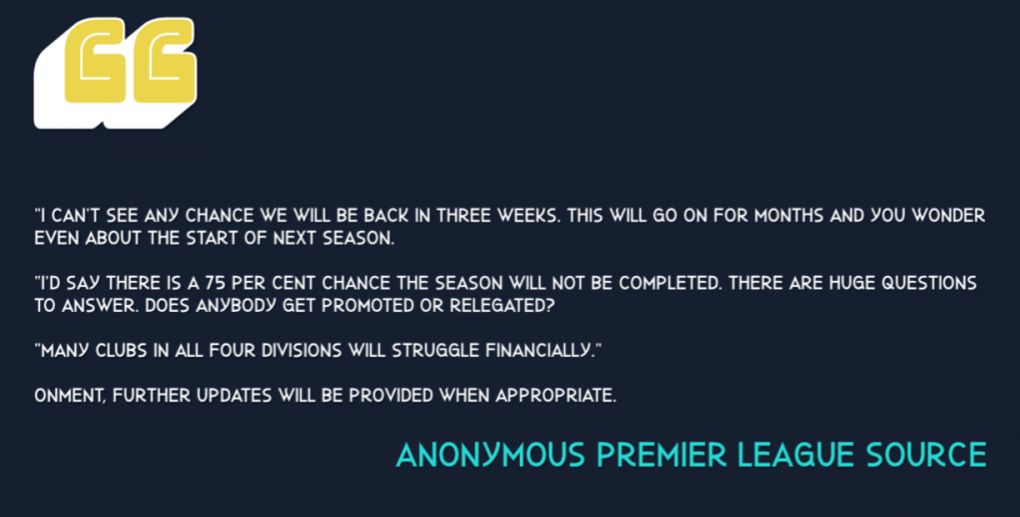 Interesting stuff from Sky Sports here, with what – at first glance – looks rather like a leak designed to cushion what will be a catastrophic blow for English football.
The suspension of football announced in the last few days was never seeking to pass itself off as a solution to the crisis. It was a holding measure designed to give the governing bodies and clubs an opportunity to investigate the situation fully, take guidance and then construct a strategy.
As far as the business of how the 2019/19 season is to be concluded, the matter is too complex from a legal standpoint alone, to be settled cleanly, and to the satisfaction of all concerned. A few 'solutions' have been mooted online and as yet, none of them stand up to much scrutiny.
For Tottenham, this is a curious situation for ENIC, as however long the enforced break turns out to last, it will only benefit the playing squad, and only damage the business.
The irony of it all won't be lost on many Spurs fans – that the only time the football side of the Good Ship Spursy can catch a break under these owners, is when the league is shut down.