Now it's 4 games without a win for former Spurs coach Klinsmann, which won't be his dream start as South Korea's head coach, but one manager who will certainly be feeling a sense of relief today is Tottenham's latest man in the hot seat, Ange, who has seen in the space of fewer than 24 hours, seen one of his prized assets linked with a transfer move and deny his interest!
The South Korean quoted by journalist Sungmo Lee as making his commitment to Tottenham total as any player in the 21st century is ever likely to.
The news broke late last night from ESPN who suggested that Tottenham were expecting to receive a €60million bid for Son Heung-min from the mega-rich Saudi club Al Ittihad.
This is the same side said to be on the brink of agreeing to a deal to sign Chelsea midfielder N'Golo Kante and have already signed former Real Madrid's Karim Benzema, so there's demonstrably plenty of cash moving around the middle eastern side.
Today's news will undoubtedly please all Spurs fans and give Ange a sense of pride and purpose ahead of the new season.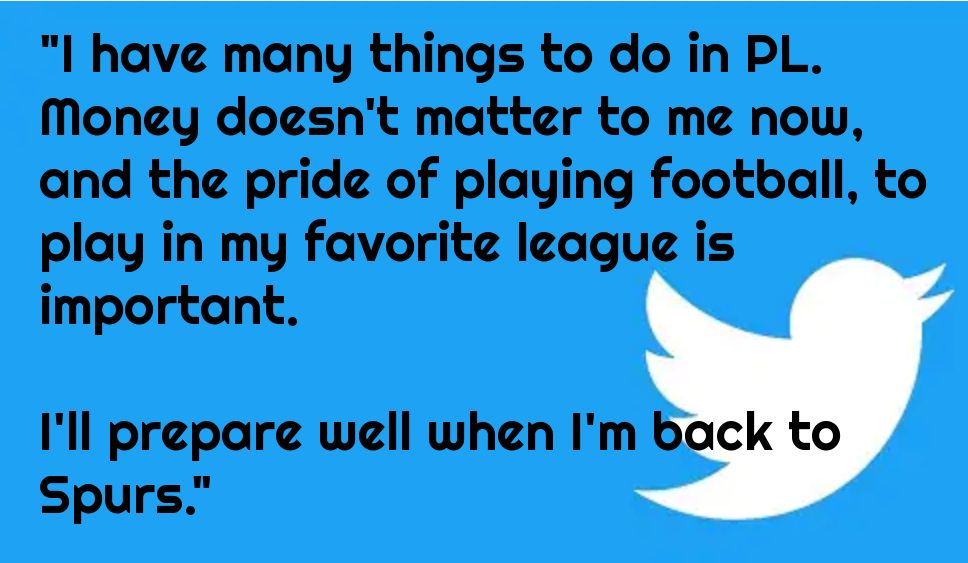 That said, Tottenham still have it all very much ahead of them in respect of transfer activity, and in other news today, it looks as if a much overdue replacement for Hugo Lloris could be less of a sure thing than might have been, just a few days ago.
Holding onto one's best players is great news, but equally, succession planning of primary targets is not something to be seen as failing at.