You'd be a brave/foolish man to bet against Harry Kane being back in time for the 'Liverpool game in Madrid'.
And here are 30 goals and assists from this season alone – to make his case.

Despite extensive injuries across 2018 and 2019, Harry's form when he has been fit to play has been extraordinary.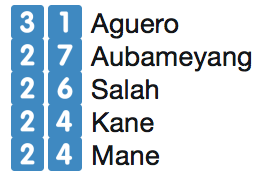 Even with the 25 year old's absences, Kane remains in the the Premier League's top 5 striker bracket.
Mauricio Pochettino is pleased there is a three-week gap between the end of the Premier League and the Champions League final.
The gaffer told PA Sport: "It is fantastic to have the possibility to recover the players and have the squad fit, to have more possibility to have more alternatives."