While most of the Tottenham squad is in Qatar for the World Cup, the rest of the players returned to training today after a brief break. 
The club uploaded the video of their latest training session on their YouTube channel which shows the players being put through paces.
All of the Spurs senior players who are not on World Cup duty were seen at the training facility
Spurs fans will be relieved to see Dejan Kulusevski return after his injury problems this season. New signing Yves Bissouma who joined the club from Brighton over the summer and young right-back Djed Spence were also seen chatting as they prepared for the return of the Premier League.
Aside from the senior players, a number of youngsters participated in the training session as part of Conte's plans to not only increase the number of players in the training session but also to prepare them in case they are called upon to play during the season.
Spurs, who do not have the largest of squads, will need as many players as possible to be fit, as it is expected that there will be fitness issues among players who return from the World Cup directly into a slew of hectic Premier League fixtures.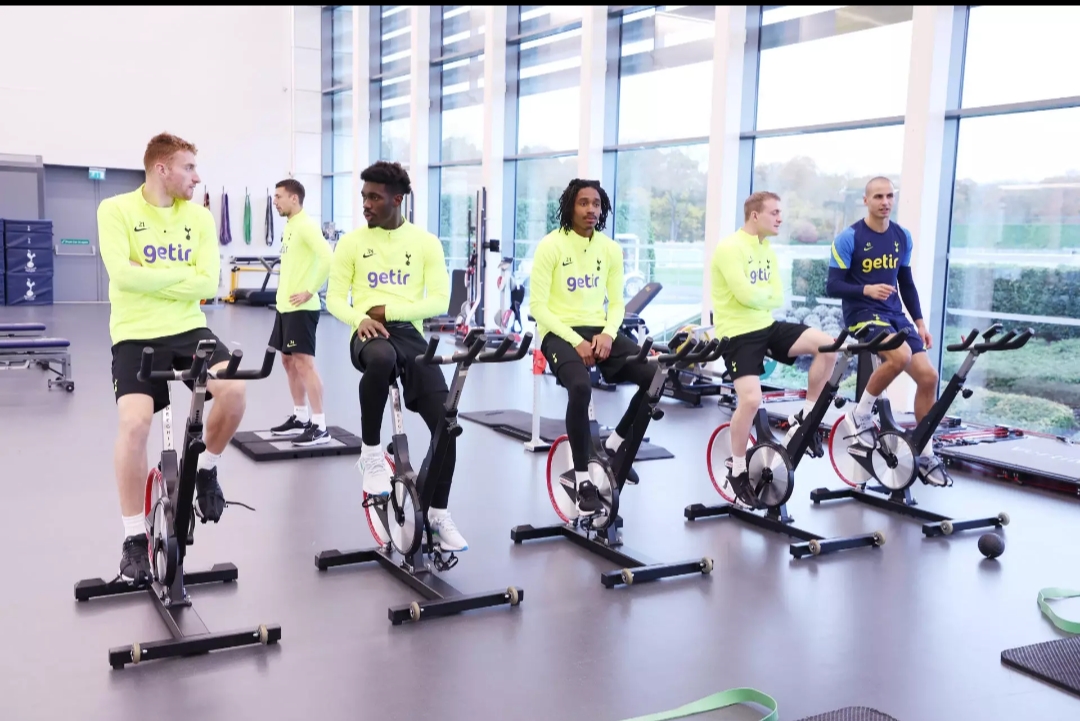 Amongst the youngsters involved were full-back Kallum Cesay and young forward Yago Santiago, who has had a fantastic season at the under-21 level.
The training session also included a surprising figure. Alfie Whiteman, a 24-year-old goalkeeper who has not been at the club at all this season, was also spotted.
Whiteman has always been a back-up keeper for Spurs. He was on loan at Swedish top flight club Degerfors for 18 months where he kept just two clean sheets in 21 games.
He has only six months left on his contract at Spurs and is expected to leave the club in the summer.